ST. PATRICK's
CATHOLIC CHURCH | Telluride, CO
Welcome to
St. Patrick's catholic church in Telluride, Colorado
Serving the historic community of Telluride and the European-style hamlet of Mountain Village, Colorado. Tucked into a box canyon high in the San Juan Mountains at 8,750 feet.
Offering traditional services of worship and prayer, St. Patrick's Parish is a historic and beautiful sanctuary to celebrate all the passages of life. We are also happy to host your special event or wedding.
about our pastor
Rev Mariusz Wirkowski was born, raised, and ordained in northeast Poland.
After his ordination in May 2004, he came to the United States and served the  
Diocese of Syracuse, NY
. As his first exposure to America, he began his adventure by learning the language and culture of his new home and then serving in three different parishes.
He joined St Pat's in Telluride in July 2020.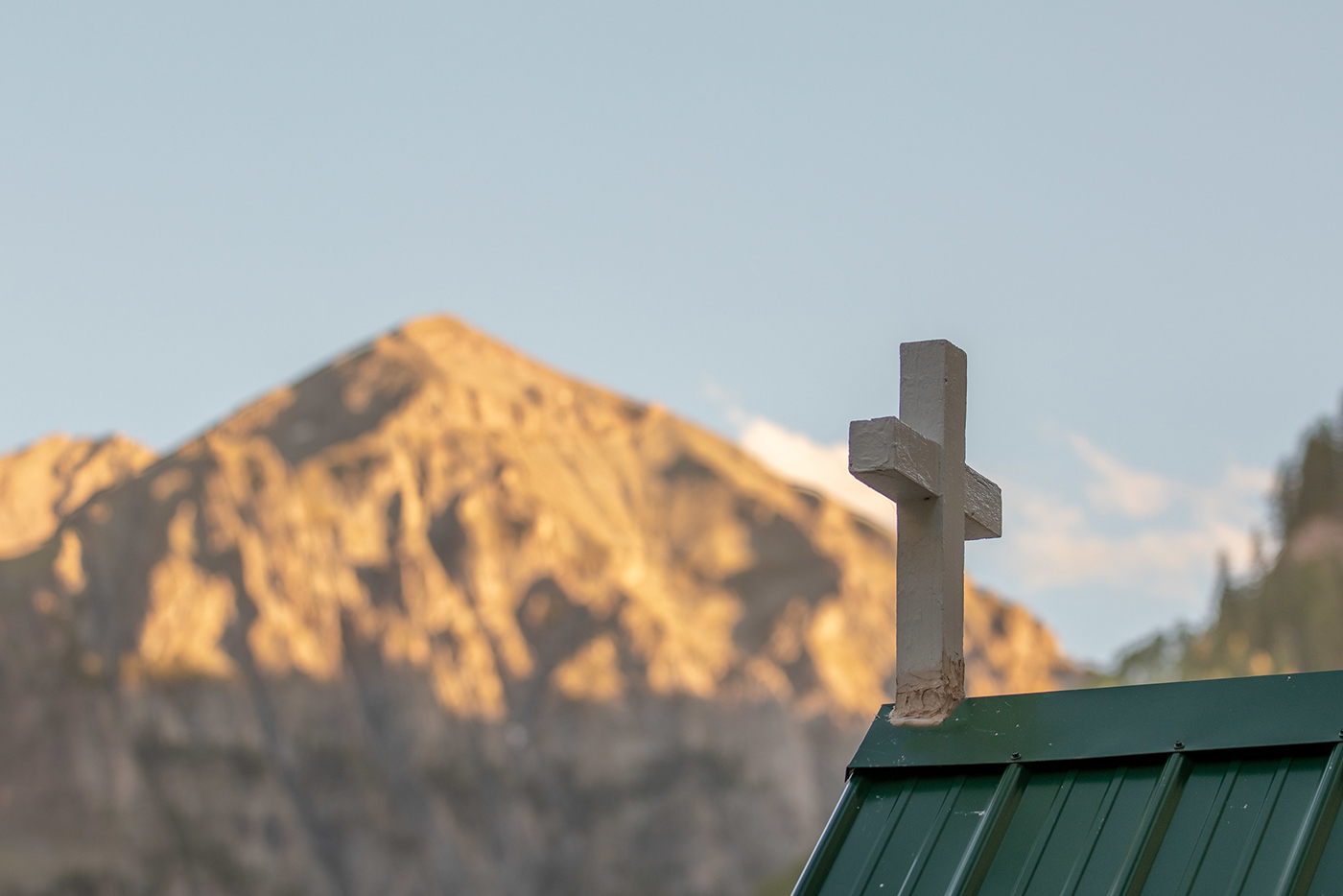 PARISH MISSION
St. Patrick's Catholic Church in Telluride continues our founding tradition of serving all the people of God through prayers, song, worship, and by living out the Gospel every day. We pray that we may be a sign of hope when there is despair; a sign of happiness when there is sorrow; and a continual sign of the Kingdom of God in our homes, in our community, and in our world.
St. Pat's Mass Times
Daily Mass (T-F): 8:00am
Saturday: 5:30pm
Sunday: 9:00am & 5:00pm
Our Lady of Sorrows Mass Time
Sunday: Noon
Parish Office Hours
Tuesday - Friday
8:30 AM - 2:00 PM
Church Location
301 North Spruce
Telluride, CO 81435
Mission Location
Our Lady of Sorrows
325 Fox St.
Nucla, CO 81424